Check out the Sep. 13 edition of What's Trending in Aerospace, where editors and contributors for Avionics International bring you some of the latest headlines happening across the global aerospace industry.
Commercial Aviation
New Airbus Project to Evaluate Wake Energy Retrieval Conops
Under new agreements signed with two airlines and several air navigation service providers (ANSPs), Airbus will evaluate the use of Wake Energy Retrieval (WER) to reduce aircraft emissions.
The company confirmed agreements with Frenchbee and SAS Scandinavian Airlines, as well as France's Direction des Services de la Navigation Aérienne (DSNA), the UK's NATS and Eurocontrol for their new "fello'fly" project in a Sept. 9 press release.
"WER replicates the behavior of birds, which fly together to reduce their energy consumption. The technique of a follower aircraft retrieving energy lost by a leader, by flying in the smooth updraft of air the wake creates, reduces fuel consumption in the range of 5-10 percent per trip," Airbus said.
Flight testing will take place throughout 2020 using two Airbus A350 aircraft, with the involvement of the airlines and ANSPs as early as 2021 in an oceanic airspace.
Eurocontrol Publishes Study Outlining COVID-19 Impact on Airport Operations
A new study published by Eurocontrol, "Impact assessment of COVID-19
Measures on Airport Performance," to provide an in-depth understanding of the impact of COVID-19 travel restrictions, regulations and guidelines on how airports manager passengers and aircraft.
The study focuses on terminal operations, including how many minutes physical distancing, testing and new check-in procedures have added to the overall flow of passengers through airports.
"Six external partners largely contributed to the project: ACI EUROPE and IATA, and 4 airports, namely Paris Charles-de-Gaulle, London Heathrow, Stuttgart and Swedavia airports," according to Eurocontrol.
"As far as departures are concerned, the compulsory COVID measures might add up to 10 minutes to the passengers' journey," the study says. "One concern is the suitable provision of staff to support the COVID measures, especially to compensate a reduced security control throughput which, if not addressed, could lead to backing up passengers into the terminal areas."
Check out the full 138-page study here.
FAA Hosts Virtual Commercial Space Transportation Advisory Committee Meeting
The Federal Aviation Administration is hosting a Zoom virtual meeting of the Commercial Space Transportation Advisory Committee (COMSTAC) Monday Sept. 14, starting with a "Call to Order" at 8:45 A.M. ET.
The meeting will feature a keynote address from Major General DeAnna M. Burt, Director of Operations and Communications, Headquarters United States Space Force. Interested viewers can register for the free meeting here.
Check out the full agenda for the meeting here.
Business Aviation
Shift5 to Provide Cybersecurity Onboard Aerion AS2 Avionics
Aerion Supersonic has a new partnership with Shift5 to increase the "cyber resiliency" of the onboard electronics for their AS2 business jet, according to a Sept. 10 press release.
The Florida-based company describes itself as a supplier of cyber defense for embedded internal networks used by "operational technology platforms such as planes, trains, and tanks." Under the new partnership, Shift5 will "enhance the cyber resiliency of the AS2's avionics and other onboard networks through expert design review and enable optional integration of its cyber monitoring products to the aircraft."
"Aerion is setting new standards in the aerospace community on cyber monitoring and advanced security of onboard electronics, something we see as a standard feature in years to come. Shift5 is thrilled to collaborate with Aerion on the cyber resiliency of their primary aviation platform, the AS2, and continue to build better data and security products to protect transportation" said Michael Weigand, President of Shift5.
Military
Agile Condor Pod to Go Through Classified Testing Over Next Year
The U.S. Air Force Research Laboratory's (AFRL) Agile Condor wide area surveillance pod is to undergo classified testing over the next year after a recent flight on the General Atomics Aeronautical Systems, Inc. (GA-ASI) MQ-9 Reaper at GA-ASI's Flight Test and Training Center in Grand Forks, North Dakota, according to the Pentagon's Joint Artificial Intelligence Center (JAIC).
"The Agile Condor pod is a critical component of a lot of different programs of which we're part," U.S. Army Col. Brad Boyd, chief of joint warfighting operations for JAIC, told reporters on Sept. 10. "Our project, called Smart Sensor, is interacting with [Project] Maven as well as the Air Force on developing the Agile Condor pod capability to enable essentially autonomous tracking of whatever you want on the battlefield, theoretically."
Check out the full article in Defense Daily, a sister publication to Avionics International.
Unmanned Aircraft Systems (UAS)
FAA Chooses Airports to Host Counter-UAS Testing As Drone Sightings Rise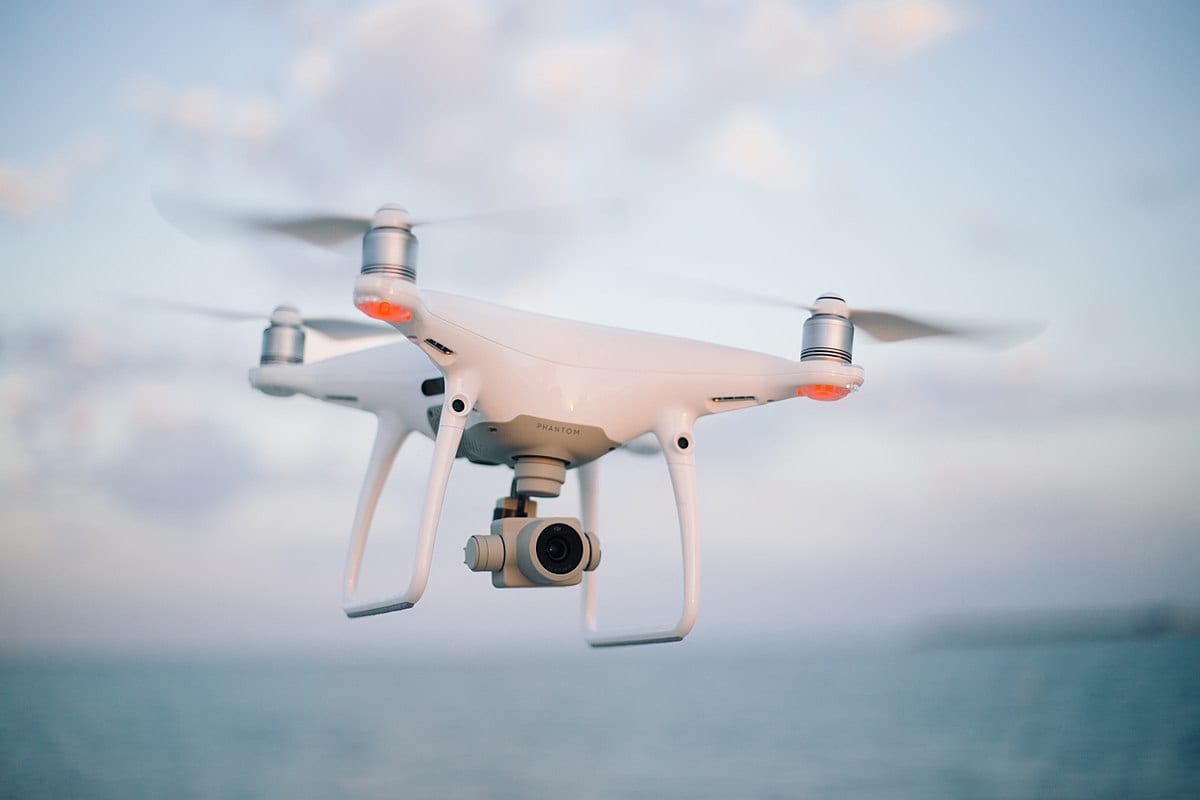 The Federal Aviation Administration will select four airports nationwide to host some of its testing and evaluation of drone detection and mitigation systems as the agency works toward eventually publishing standards around safe and effective use of such systems near airports.
On Aug. 21, the FAA released a solicitation looking for at least 10 drone detection and/or mitigation systems to be tested over a period of up to 24 months, beginning in early 2021 at Atlantic City International Airport (KACY). Systems that "graduate" from initial testing will then be moved to one or more participating airports for additional evaluation.
At least one of the four selected airports "must rank in the top 10 of the FAA's most recent Passenger Boarding Data," according to the agency's release. The FAA intends to select four airports with unique operational environments to best understand how drone detection and mitigation systems are affected by variables such as geography, noise, airport infrastructure, interference and proximity to metropolitan areas.
"The four selected airport operators' properties must be at least 2,300 acres, which is the same size of the property the FAA intends to use for testing and evaluation as part of Phase 1 at KACY," the solicitation states. "The FAA expects the UAS detection technologies to cover 2,300 acres of the selected airport operator's Air Operations Area (AOA) and as much surrounding area as possible with a general goal of reaching approximately 5 miles out from the center point of the AOA. The FAA expects the mitigation technologies to protect the AOA."
Volansi's VOLY C10 Selected for Use in North Dakota's Statewide BVLOS Testing
North Dakota's Northern Plains UAS Test Site (NPUASTS) will use Volansi's VOLY C10 eVTOL drone for site acceptance testing and use case development for the state's beyond visual line of site network. Collins Aerospace, L3 Technologies and Thales USA were recently selected to build out the physical infrastructure for the network.
The VOLY C10 was selected because it is expected to allow for the integration of numerous technologies, including command-and-control and onboard detect-and-avoid, as well as the flexibility to support various payloads needed for testing different use cases. It is also in the the process to obtain an FAA durability and reliability type certification.
"Volansi's proposal was impressive," said Jim Cieplak, program manager of the statewide BVLOS network through the NPUASTS. "We feel confident that the VOLY C10 will not only meet our needs in testing the earliest stages of network deployment, but will support the integration of new technology as the project evolves."
Sustainability
Government Attendees at First-Ever Sustainable Business Aviation Fuels Summit
U.S. government leaders will join the Business Aviation Coalition for Sustainable Aviation Fuel (SAF Coalition) on Sept. 14-15 for the first-ever Sustainable Business Aviation Fuels Summit.
Members of government attending the summit include U.S. Reps. Garret Graves (R-6-LA) and Rick Larsen (D-2-WA) and Acting U.S. Under Secretary for Transportation Policy Joel Szabat.
The officials will join others from government, as well as manufacturers, producers, providers/FBOs and operators, to discuss how to increase the production, availability and use of SAF, the cleaner-burning alternative fuel which, on a gallon-per-gallon basis, often reduces net lifecycle CO2 emissions in excess of 50%, versus conventional jet fuel.
Investment
Toyota Research Institute Launches $800M Global Investment Fund
Earlier this year, automaker Toyota presented at the Consumer Electronics Show on its vision of mobility and life in a "woven city" created at the base of Mount Fuji. The company's future-looking activities expand far beyond the scope of cars, with its strategic venture arm Toyota AI Venture – an early supporter in Joby Aviation, one of the leaders in electric VTOL flight – as well as many other sensing, shipping and robotics companies.
Now, Toyota has formed an $800 million growth fund it calls Woven Capital to provide larger, later-stage investments into companies developing new technologies and business models in the mobility space. Toyota identified autonomous mobility, automation, artificial intelligence, machine learning, data and analytics, connectivity, and smart cities as areas it intends to focus on.