Check out the August 9th edition of What's Trending in Aerospace, where editors and contributors for Avionics International bring you some of the top headlines and stories across various segments of the global aerospace industry that you should be aware of for the week ahead.
Commercial Aviation
FAA Proposed Boeing 737 MAX Airworthiness Directive Includes Display, Software Updates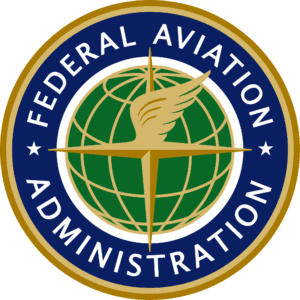 The FAA sent its notice of proposed rulemaking Airworthiness Directive (AD) to the Office of the Federal Register. Once published, there will be a 45-day public comment period regarding the design changes and new requirements for operating the MAX featured in the AD.
Under the new AD, Boeing 737 MAX operators would be required to make a flight control computer software update and revisions to their Airplane Flight Manuals (AFM). Other proposed requirements include "installing new MAX display system (MDS) software, changing the horizontal stabilizer trim wire routing installations, completing an angle of attack sensor system test, and performing an operational readiness flight."
Check out the FAA's preliminary review of the NPRM and the full 36-page proposed NPRM AD here.
Shell Aviation Releases Automated End-to-End Touchless Refueling Application
Shell's new SkyPad Data Exchange enables end-to-end digital integration for airline customers through a tablet that connects pilots and apron operators with cloud-based computer systems, moving closer to fully digitized refueling operations.
The tablet application is compatible with a wide range of airline companies' digital platforms, allowing integration with airline systems that adhere to IATA Fuel Data Standards. The Shell SkyPad is also enhanced with a new real-time communications tool, enabling instant contact between the apron operator, the pilot and the back offices, allowing them to electronically track, update and exchange fuel figures throughout the refueling process.
Developed in collaboration with SAP and Lufthansa, many of Shell's airline customers are already using the app, with Lufthansa the first to integrate it into its systems.
"Shell SkyPad Data Exchange, a solution jointly developed between Shell, SAP and Lufthansa, is another important step into fully digitalizing and automating the apron," said Kia Liedtke, head of fuel purchasing at Lufthansa Group. "The established real-time communication makes the fueling process significantly safer, faster and more efficient. We strongly believe in the innovative approach of Shell SkyPad Data Exchange and are convinced that this will make a significant difference on the e-fueling market."
Business Aviation
Textron's New King Air 360 Features Collins, IS&S Cockpit Avionics
Textron Aviation introduced the next generation in its flagship turboprop family, the Beechcraft King Air 360/360ER, with cockpit avionics systems supplied by Collins Aerospace and Innovative Solutions & Support (IS&S) ThrustSense Autothrottle.
According to Textron, IS&S is providing its ThrustSense Autothrottle system for the King Air 360, which features an automatic take-off and go-around mode that can take the engine up to max power in a few short seconds. Another new system featured on the 360 is "the new digital pressurization controller, which automatically schedules cabin pressurization during both climb and descent, reducing pilot workload and increasing overall passenger comfort."
Pressurization gauges have also been integrated with the Collins Aerospace Pro Line Fusion flight deck.
The aircraft is currently in production with customer deliveries expected to begin later this year, according to Textron.
Viking Air Selects New Operational Loads Monitoring System for Aerial Firefighters
Latitude Technologies is supplying its Operational Loads Monitoring System (OLMS) and Air Tanker Information System (ATIS) as factory OEM options for Viking Air Limited's CL-415EAF amphibious aerial firefighter aircraft.
"Viking's selection of our software programs solidifies Latitude's position as a leading provider of telemetry and aircraft solutions for aerial firefighting," said Jan van der Heul, vice president of sale for Latitude Technologies. "The Latitude engineering team pioneered the tracking of aerial water-bombers which eventually led to the Automated Flight Following (AFF) standard in North America – it's nice to see Latitude's solutions recognized by major OEMs such as Viking Air Limited."
Air Traffic Management
Austria to Upgrade ATC Voice and Data Network
Austro Control, the air navigation service provider (ANSP) for Austria, is replacing its air traffic control voice and data network to a new structure where all of the nation's controller working positions will be operated from one of two new data centers.
Through a new system provided by Frequentis, VCS3020X, Austro Control will go through a two-phase process to modify the ATC center in Schnirchgasse, Vienna while also expanding the system at the Schwechat, South West Vienna ATC center to a second center which will serve as "the so-called 'UNIT' working positions of all federal state airports throughout the course of the expansion," according to Frequentis.
"In the future, air traffic controllers' working positions throughout Austria will be able to operate voice communications from either of the two data centers. During the expansion of the system landscape, the network will also be further digitalized and modernized with frequency services. Aircraft radio frequencies will be made available as a virtualized service," Frequentis said in an Aug. 5 press release.
Unifly Brings On New CEO to 'Prepare for Accelerated Company Growth'
One of the leaders in unmanned traffic management (UTM), Unifly, announced a new CEO to shift the company's focus into accelerating growth.
After five years as chief executive, Marc Kegalaers is passing the baton to Leon van de Pas, a experienced executive specializing in bringing disruptive innovations to market. Van de Pas has worked in both emerging startups and multinational corporations such as Philips, Gemalto, Tele Atlas and HERE Technologies.
Unifly has successfully established itself as a strong contended in the increasingly crowded UTM field. In 2019, the company demonstrated its ATM/UTM integration capabilities through its support of Volocopter's demonstration flight at Helsinki Airport in Finland, alongside AirMap and Altitude Angel.
More recently, Unifly was selected by Nav Canada to deploy a nationwide UTM system in Canadian airspace, currently designed to support current regulations for drone flights within visual line of sight.
"After five exciting and intense years, I will be stepping down as CEO of Unifly," said Kegalaers. "I am very proud of what we achieved in such a short time span. Unifly has become an industry leader in the new world of Unmanned Traffic Management. The company raised over 23 million euro in capital with major VCs and strategic investors. We opened subsidiaries in the US and Denmark, signed long term strategic contracts with major organizations such as DFS Deutsche Flugsicherung, NAV CANADA and skeyes (formerly Belgocontrol)."
eVTOLs
Wisk Appoints Eric Johnson as SVP of Engineering
Wisk, a joint venture between Kitty Hawk and Boeing to commercialize urban air mobility, appointed Eric Johnson as senior vice president of engineering. He will also serve on the company's Executive Leadership Team.
Though Wisk remains focused on certifying and commercialized its autonomous two-seat aircraft, which has completed more than 1,300 flight tests to date across seven aircraft in California and New Zealand, Wisk has hinted at developing other, perhaps larger, aircraft as well. In announcing Johnson's position with the company, Wisk dropped another hint, noting that his role is to include "overseeing the development of current and future aircraft," as well as for executing the company's technical vision and roadmap and directing a number of engineering teams.
Johnson joins Wisk from his role as chief engineer with Boeing NeXT, the company's forward-looking arm that is focused on "next-generation air vehicles" – its term for urban and regional air mobility – and airspace integration challenges. The last public announcements from Boeing NeXT were in October 2019, when the company unveiled progress on its cargo air vehicle and launched an exploratory vehicle partnership with Porsche.
Prior to that position, Johnson was Product Development Chief Engineer for the Boeing 777X program and Chief Engineer and Airplane Level Integration Team Leader for the 777-8 program. He also has held multiple management and engineering positions at Boeing and formerly McDonnell Aircraft Company in Airplane Safety, Electromagnetic Effects, Flight Sciences, Flight Test, Certification and Sales.
Unmanned Aircraft
Inspired Flight Releases Made-in-USA Heavy-Lift IF1200
Calif.-based Inspired Flight this week introduced the IF1200, a heavy-lift hexacopter drone that can carry payloads of up to 8 kg and fly for up to 40 minutes. Featuring an open-system architecture based on the PX4 autopilot, the versatile and flexible platform gives users complete control over the aircraft, providing a complete solution that can be tailored towards a wide range of applications including utility inspection, aerial surveying, public safety, and defense.
The IF1200 is designed, tested and produced entirely in the U.S. with domestically-sourced electronics, making it a potential replacement for the DJI M600 as the Chinese company is increasingly facing bans by Congress for federal use.
The IF1200 supports a wide range of optical cameras, commercial and mil-spec EO/IR cameras, and LiDAR systems, and features the ability to write GNSS data directly onto captured images for georeferenced photogrammetry and inspection applications. The open architecture and Universal Payload Interface allow for the integration of nearly any third-party tech stack, providing a highly flexible platform for OEM or experimental UAV applications.
Supersonic Flight
Hypersonic Startup Hermeus Wins $1.5m Contract with U.S. Air Force
Hermeus Corporation, an Altanta, Ga.-based startup developing hypersonic aircraft primarily for commercial use, was awarded a $1.5 million Phase 2 prototyping contract by AFWERX to further develop its Mach 5 engine prototype, successfully tested in February, and aircraft design.
Partnering with the U.S. Air Force's Presidential and Executive Airlift Directorate, under the initial contract Hermeus will explore the necessary modifications to meet Air Force mission requirements within the Presidential and Executive Fleet, according to co-founder AJ Piplica.
"By leveraging commercial investment to drive new technologies into the Air Force, we are able to maximize our payback on Department of Defense investments," said Brig. Gen. Ryan Britton, program executive officer for the directorate. "The Presidential and Executive Airlift Directorate is proud to support Hermeus in making this game-changing capability a reality as we look to recapitalize the fleet in the future."
Prior to the award, the Hermeus team – alumni of SpaceX, Blue Origin and Generation Orbit –  designed, built and successfully tested a Mach 5 engine prototype in just 9 months, though the company estimates bringing an aircraft to market is likely to take a decade or more.
While the next Air Force One, expected to be delivered next year, will be a modified Boeing 747-8, it's clear the Air Force is interested in something quite different – and quite a bit faster – for the generation of executive aircraft after that.
But first, Hermeus will have to raise more money. A seed round and $1.5 million from AFWERX won't build an airplane – and certainly not one that travels at Mach 5.
Military
Lockheed Martin is Expecting Some Delays to F-35 Deliveries Due to COVID-19
COVID-19 is likely to delay the delivery of 18 to 24 Lockheed Martin F-35 Lightning II fighters by several months, a company official said on Aug. 6.
"Our goal for this year was to deliver 141 [F-35] airplanes," Steve Callaghan, the vice president of F-35 business development for Lockheed Martin Aeronautics, told reporters during a virtual meeting to discuss the company's F-35 bid for the Canadian Future Fighter competition and the F-35 program overall.
"Due to the COVID impacts to our supply chain, we'll have a difficult time achieving that goal," he said. "As [U.S.] Undersecretary of Defense for Acquisition and Sustainment [Ellen] Lord has said, major defense acquisition programs across the board are expected to see about a three-month production delay. That's true in our case. We expect F-35 delays to last two or three months. At this time, we expect to see an impact of approximately 18 to 24 aircraft.
Click here to read the full story on F-35 delays in Defense Daily, a sister publication to Avionics.