The bipartisan Cyberspace Solarium Commission has released new recommendations for digital security improvements based on flaws highlighted by the pandemic, to include pushing for an Internet of Things security law and establishing a grant program for organizations helping to combat cyber crime.
Sen. Angus King (I-Maine) and Rep. Mike Gallagher (R-Wis.), the commission's co-chairs, said the new white paper highlights how the pandemic has shed light on persistent cyber challenges associated with increased teleworking and adversaries' potential to take advantage of new, more vulnerable attack vectors.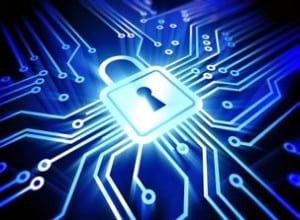 "As the need for social distancing causes small to medium-sized businesses to move their operations online, the increase in reliance on cloud-services underscores the need for those services to be secure," King and Gallagher wrote in a statement. "With America working from home more than ever before, the importance of secure in-home and consumer information technology devices has also increased. The rise in opportunistic cybercrime that spawned from the pandemic illustrates the need for robust law enforcement capabilities and authorities."
The call for a new IoT Security law, one of four recommendations added to the commission's original list of 32, would focus on addressing challenges such as WiFi router insecurities and new standards for authentication.
The group suggests that Congress task the Federal Trade Commission with enforcing the law.
The new recommendation for bolstered support to non-profit organizations supporting law enforcement efforts to combat cybercrime would include establishing a grant program through the Department of Justice's Office of Justice Programs. 
"Cyber-specific nonprofit organizations regularly collaborate with law enforcement in writing cybercrime reports, carrying out enforcement operations, and providing victim support services. As the COVID-19 pandemic has proven, trusted nonprofit organizations serve as critical law enforcement partners that can quickly mobilize to help identify and dismantle major online schemes," the commission writes. 
An additional recommendation includes supporting the establishment of a Social Media Data and Threat Analysis Center in the form of an "independent, nonprofit organization intended to encourage public-private cooperation to detect and counter foreign influence operations against the United States."
The commission also calls for a separate DoJ grant program, in consultation with the Department of Homeland Security and the National Science Foundation, to help fund non-profit centers working to identify malign foreign influence campaigns.