Real-time Location Systems (RTLS) monitoring offers key advantages for managing fleets of vehicles
It's no secret that effective fleet management can save time, lower costs, and reduce harmful emissions. The big-picture benefits are easy to identify, but fleet management involves more than just tracking vehicles across the country. What about when those vehicles get to the distribution center, parking garage, or vehicle yard?
Localized fleet management adds some new challenges. As such, it often requires different strategies and technologies. Although Global Positioning System (GPS) and telematics solutions are ideal for tracking fleets on delivery routes, they can rarely identify the individual parking spot of a key truck or contribute to the logistics of dispatching vehicles from a crowded lot.
This is why fleet managers benefit from incorporating other real-time location systems (RTLS) as well. Just as global fleet management helps save time and money, higher-precision RTLS drives some key advantages for managing fleets of vehicles beyond the global arena. Here are six main examples of this:
Maximizing parking space
Eliminating manual searches for an individual vehicle
Streamlining dispatch and loading logistics
Enhancing parking and maintenance procedures
Mapping out vehicle usage and dwell time
Automating localized reports
Although many fleet management systems could aptly be described as RTLS, they tend to lack both indoor and underground performance, and enough precision for true yard management. As such, this article focuses on technologies designed for more local, accurate use, such as ultra-wideband (UWB) or computer vision systems.
1. Maximizing parking space
The vehicles in a fleet and the assets onboard aren't the only high-dollar commodities to monitor. Parking space is expensive as well, and using that space efficiently is a struggle for many dispatchers and yard managers.
For instance, vehicle lots, yards, and even garages often eliminate traditional parking lanes. This helps accommodate different trailer or bus lengths. It also helps pack more vehicles into less space, which is especially key when many vehicles are left parked for long periods of time between dispatching.
Close-quarters parking can cause many problems. For one, it makes it difficult to measure space availability. For another, this kind of "sardine packing" can create enclosed bubbles of empty space that can't be accessed without moving multiple vehicles, or it can result in vehicles being boxed in and inaccessible for quick departure. It can also cause new safety hazards. Parked vehicles overlapping with travel lanes, for instance, reduce overall visibility and increase the dangers of collisions.
One powerful solution is to log the precise locations of each vehicle, right down to a specific parking spot. This requires RTLS that's accurate within a few feet. High-precision location data like this can help avoid rerouting vehicles because of unknown space, make the yard safer, and make it more efficient overall.
2. Eliminating manual searches for an individual vehicle
One of the most bothersome problems in yard management is finding the right vehicle. Dense parking makes for quite an effort to find the right one when it's needed, and it's almost impossible to identify vehicles accurately from a sky view or via GPS. Also, dedicated fleets and third party logistics (3PL) partners often have many vehicles that look identical.
As a result, this process usually means someone has to walk the rows of trucks, cars, or buses, manually searching for that one key vehicle. This is an obvious hassle, not to mention a huge waste of time for drivers, dispatchers, or whoever else might be sent out to search. Manual searches can be unsafe as well, since pedestrians are the ones most at risk while vehicles move in and out of narrow, occluded spaces like garages and loading yards.
Imagine, on the other hand, a system where drivers or dispatchers simply enter a vehicle's ID on a phone or tablet to locate it immediately. This is completely doable, thanks to RTLS. Top-performing solutions can even do this in indoor and underground lots.
As a result, loading, unloading, and vehicle dispatch can be correctly completed much more quickly. Saving just two minutes of searching time for only 15 or 20 vehicle dispatches per day will save thousands of dollars within a year. Saving just five minutes each for 100 dispatches every day will round out to 40 hours of saved effort each week — enough time and money saved to hire a new employee.
3. Streamlining dispatch and loading logistics
RTLS can do a lot to streamline more general logistics as well. Not only can it save time searching for a vehicle, but it can inform decisions about which vehicle to use in the first place.
Parking space offers another good example here. For instance, what if your lot has 10 trucks blocking the path of an exit for the one you need? One option is to move all 10 vehicles, but this takes time, fuel, and effort; you might not have the drivers or empty space to make it worthwhile. On the other hand, what if your yard management system already knows which vehicles are accessible at any given time and can inform dispatch orders based on these data? What if a dispatcher simply has to ask the system which vehicle with "x" and "y" specifications is available right now and receive an accurate answer based on the real-time locations of every vehicle in the yard?
The only data needed to do this are a fleet manifest and the location of each vehicle.
When yard managers leverage location data for departure times, loading schedules, parking options, and delivery deadlines, it's possible to cut several layers of wasted time from the process, matching the most available vehicles with the highest priority shipments, or prioritizing shipments based on vehicle availability.
Many dispatchers are already experts at this kind of mental juggling. Also, many yard management tools exist to help do just this. But knowing the real-time locations of vehicles on your yard, in your garage, or on your lot can augment these tools and skills exponentially.
This can be even more valuable for settings like loading docks and distribution centers, where the real-time location of pallets or containers of shippable goods can be logged in the same system tracking vehicle positions. System alerts make it possible to detect immediately if a crate of merchandise is put on the wrong truck, or if a vehicle departs before loading is completed.
4. Enhancing parking and maintenance procedures
Using the same sort of data in reverse, yard managers will find some easy wins in parking and maintenance as well as dispatch logistics.
One example of this is the process of maintaining vehicles as they enter the yard. Precise location data can automate washing and maintenance schedules as well as parking assignments. When a vehicle enters the lot or yard, for instance, the driver can get a real-time instruction on where to go, which washing lane to take, which maintenance bay to visit, and which parking spot to use when routine maintenance is complete. This works because location data will show not only where that driver's own vehicle is, but which maintenance, washing, or parking areas are already occupied by other vehicles.
The gains here only keep growing when paired with dispatch logistics, because faster arrivals and faster departures equate to faster completion of the work that really matters.
5. Mapping out vehicle usage and dwell time
Dwell times are another mine of valuable data for dedicated fleets. Take dwell times at loading and unloading stations, for instance. RTLS can help assess the efficiency at each specific station. Knowing that one station takes twice as long as another — or that one vehicle requires twice as much time as another — can provide powerful insights to adjust workflows, optimize space, or make other changes to improve the process.
Another key to saving money is knowing how many vehicles are available, how many are usable, and how many are actually needed. It's not uncommon to have a few particular vehicles left unused for months because they a) were forgotten, b) were inaccessible, or c) were never essential in the first place. Real-time data on usage and dwell time can be invaluable for calculating these variables.
It's worth noting that fleet managers often already employ tools and systems to help track allocation and dwell time. Furthermore, you can get quite a bit of usage data from a global tracking system like a telematics solution. For example, this can show how many miles a vehicle has gone without an inspection.
The real issues with both conventional yard management and telematics solutions come back to manual effort and upkeep. Manual vehicle inspections or usage reports take time. Similarly, telematics solutions usually need battery replacements or recharges every few days or weeks at best, which requires more manual effort. As a result, accounting for vehicles left unused over time usually demands a different solution, such as lower-power, localized RTLS — which can often work for months or even years at a time without battery changes or recharging.
Notifications and alerts can be especially important for vehicles that are stationary over a long time. Common issues for vehicles being left in place include moisture accumulation in gas tanks, batteries losing charge, tires being deformed by prolonged distribution of weight, and even rodents or other creatures "setting up shop" inside the vehicle. Attention to vehicle dwell time can help make sure that each vehicle is ready to go as soon as a yard manager needs it.
6. Automating localized reports
This brings it back to the overarching issue: RTLS can automate all kinds of reporting processes. Global fleet management is key for reports on delays, estimated times of arrival, vehicle safety, and various other key performance indicators. However, there are all sorts of things to report more locally as well, including: vehicle cleaning; maintenance; refueling; parking assignments; and actual arrival time at the parking spot — which can be very different from arrival time at the lot entrance.
RTLS can save drivers or administrators the trouble of manually reporting many of these steps for the specific vehicle ID, since so many of these steps can be automatically reported based on location and timing data. In the end, this is more immediate, more cost-effective, and even more accurate in many cases.
Don't forget global fleet management
It's still vital to track fleets globally as well. This will expose data points that are impossible to gather from the lot or the garage. A few top benefits of global fleet management systems include:
Identifying empty miles per vehicle (unnecessary miles)
Autonomous reports of shipping delays
Mapping the real-time locations of goods-in-transit
Flagging compliance issues like unsafe driving schedules or dangerous speeds
Hands-off monitoring of the number of miles between vehicle inspections
Rerouting vehicles based on current data
For assets as valuable as 18-wheelers, buses, and cargo trailers, it pays to be vigilant in the yard just as it does on the road. The real-time tracking and locating needs across these varying environments are exactly why we have so many technologies for fleet management, global location, and more local, precise RTLS.
Edited by Dorothy Lozowski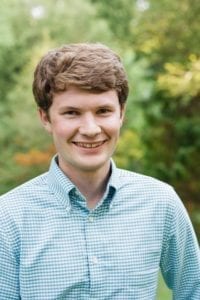 Author
Stephen Taylor is the Director of Communications at WISER Systems, Inc., (Twitter Handle: @wiser_systems) a leading ultra-wideband (UWB) provider of precise localization. When he's not at work, he likes to jam on his violin, write creatively, or wander through the forest. Someday he'll try all three things at once.